AŸA
AŸA (Avia Shoshani) is a female singer-songwriter & artist based in Berlin. Her Moroccan and Yemen roots linger in her spirit and storytelling, which add a beautiful depth of heritage. AŸA's songs create a world of inner dialogues and deep emotions combining Berlin electro-pop sounds pictured in a Disney movie.
Growing up in an environment of political and personal crisis, AŸA had no choice but to process her struggles in her musical narrative- and she has so much to say! In each of her performances, AŸA demonstrates that she has a wide range of experiences and always delivers unique live experiences that take the audience on a very honest but magical journey. She has found her voice performing on the biggest stages in the world, at Eurovision, in arenas with hundreds of thousands of people, on TV shows, clubs, circuses, theatres, observatories and many more venues.
She showed prodigious talent at an early age which made her gain recognition and start an early career in Israel Standing out in a talent show on national TV 2016. She signed with a major record label and eventually began touring, writing and releasing songs.
AŸA ́s journey in Berlin started in 2017 as she performed on her first successful headline show in Europe; where she decided to leave all her future plans behind to start a new journey. In a place where no one knows her and was finally able to become re-connected to her inner voice.
She released her debut album between 2020- 2021, produced by Lukas Thielecke and herself, Parallel co-writing, performing and releasing music with many diverse artists from Europe, EUA and Israel.
In 2021 she won the Listen To Berlin award and in December of the same year her live performance broadcasted on ARTE TV in Paris.
On Thursday, March 2nd, AŸA will present her brand new EP "USED" at Kesselhaus in Berlin. This four-track EP was written and composed in Berlin by Kristine Bogan, Ido Poleg, Kurtis Wells, Johnny Kulo, Gavriel, and by AŸA herself. The compositions combine her Moroccan and Yemeni roots with contemporary pop and R&B melodies. Thematically, she deals with self-reproach, but also with hurt by others. How can we see people for who they are and still love them – but somehow forget to extend the same grace to ourselves?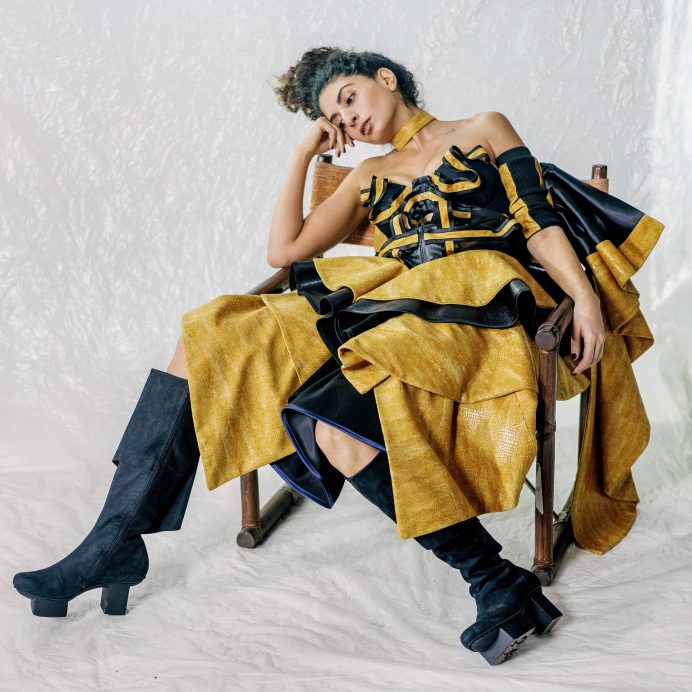 go get
your tickets
---
01805-570070
---

0,14 €/Min inkl. MwSt.
Mobilfunk max. 0,42 €/Min, inkl MwSt.