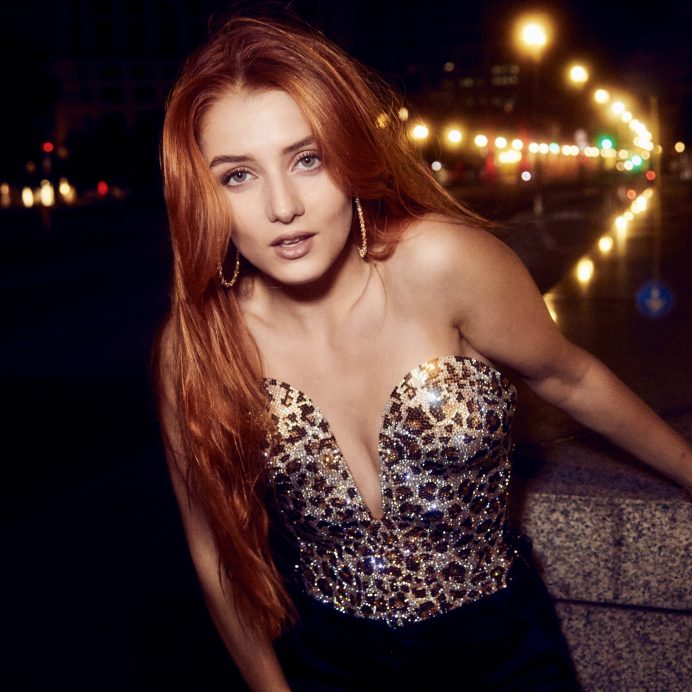 Anica Russo
Anica Russo is a 22-year-old half-Croatian, half-Italian dark-pop artist and songwriter based in Berlin. Growing up in a small village near Oldenburg, Anica discovered her love for music at a young age, writing her first songs and compositions in elementary school. With a strong faith in God and a burning passion for music, Anica has always dreamed of performing on the big stage.
At 18, she signed her first major record deal and released her hit single "REBEL," propelling her into the charts. In 2020, she launched her independent project "Woke Up Dreaming" which has gained her a dedicated following of over 120,000 fans on social media and millions of views as well as around 20.000.000 Streams across her releases so far.
Anica is actively involved in giving back to her community, serving as an ambassador for the German mental health organization "Jugend Notmail" and promoting hope and belonging within her following. During the pandemic, Anica has reinvented herself as a mysterious dark pop artist with a message of self-empowerment, tackling important topics like belief and mental health in her lyrics.
Anica has already gained recognition in the industry, with major performances supporting artists like Alan Walker, Alex Aiono, and Zoe Wees. In 2022, Anica won the prestigious newcomer prize "Wellenschlagen".
The Eurovision Song Contest has always been a dream for Anica, captivated by the stage, the communal atmosphere, and the international vibe. Given Anica's unique family background she brings fresh and authentic perspective to her music and is ready to captivate the audiences all over Europe.
go get
your tickets
---
01805-570070
---

0,14 €/Min inkl. MwSt.
Mobilfunk max. 0,42 €/Min, inkl MwSt.