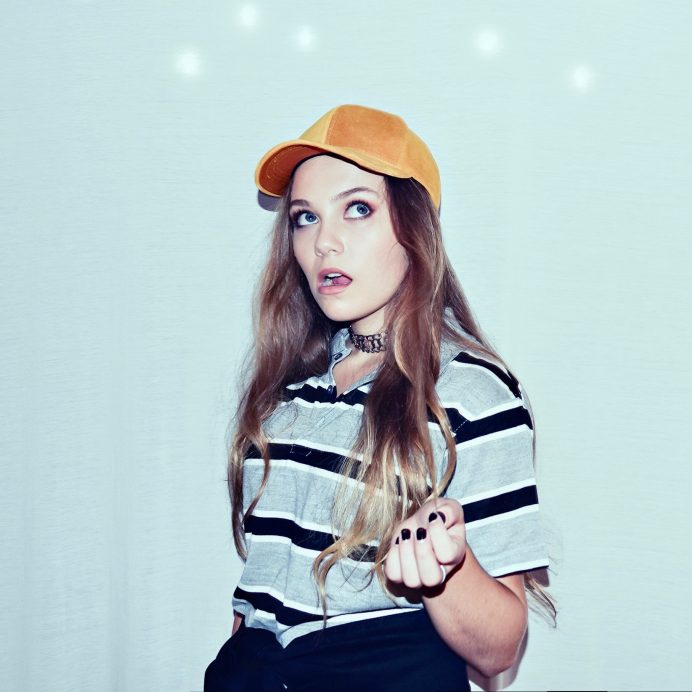 Kylie Spence
An old soul, but young at heart, Kylie Spence writes songs with a universal appeal that listeners of any age will relate to. At only 17 years old, many may wonder how Kylie is able to write songs about issues that seem outside the realm of what an ordinary teenager might experience, much less be able to articulate. But since she was a young child, Kylie demonstrated a deeply empathetic nature and an emotional maturity far beyond her years.
Now Kylie uses her innate gift to pen powerful lyrics and incorporate them into well-crafted, original songs. She is a true storyteller at heart, and uses her unique voice to tell a story with every song.
As a child, Kylie wrote poems, short stories, and occasionally the lines to a song. She started playing piano at age 8, and began taking guitar and vocal lessons at 12. Her love of writing and playing music dovetailed, and she hasn't stopped composing songs since.
Kylie describes her sound as "a mix of indie pop with a hint of alternative." Her warm, soulful vocals soar, dip and tumble across the octaves—and the heartstrings. She is already garnering comparisons to a young Adele, and one can sense that the richness of her voice will only deepen in coming years.
Kylie does not solely write about herself, or for herself. Many of her songs are not directly about her own life, but delve into topics that can be difficult to speak about openly. Her wish for listeners is that they feel something, and connect with the lyrics and the melody of her compositions.
"If my lyrics can help someone through a rough patch in their life, or even make them realize that they're not alone, then I know I have succeeded," the young artist has said.
Kylie writes songs about love in all its forms—good, bad, and the many gray areas in between. Although she has never been in a serious relationship, Kylie is able to tap into a timeless wisdom about matters of the heart, and authentically share it through her songwriting.
"As a new artist breaking into the music industry, I want to share my stories with the whole world, and always remain unique and true to myself," Kylie said.
For Kylie, writing, composing and performing is a means of processing and releasing her thoughts and feelings, and connecting with listeners. She couldn't imagine life without this gift she was given, and she hopes that by sharing her songs, others will feel less alone, or a little more "free," too.
In July 2017, Kylie's first single, "Lying Eyes," immediately hit the iTunes' Hot Tracks charts, and has since accumulated more than 150,000 Spotify streams, with 30,000 listeners the month of its release.
Conveying the songwriter's deep sense of self, "Lying Eyes" captures the excruciating torment of knowing it's time to let go of a toxic relationship, but holding on in the slim hope that the situation, or the other person, might change. It's a song that will resonate with anyone who has undergone an internal battle of the heart.
Her second single, "The 'L' Word," has had the same captivating effect on listeners.
"Many people in today's society toss around the word 'love' like it's candy," Kylie said. "But love means something, and it shouldn't be used so lightly. We have used the word so many times in unnecessary situations, then when we do actually mean it, there is no impact. We don't even think twice about it."
Kylie's first EP, "Boomerang," will be released on 16th November 2018. Visit kyliespence.com for music, updates and more.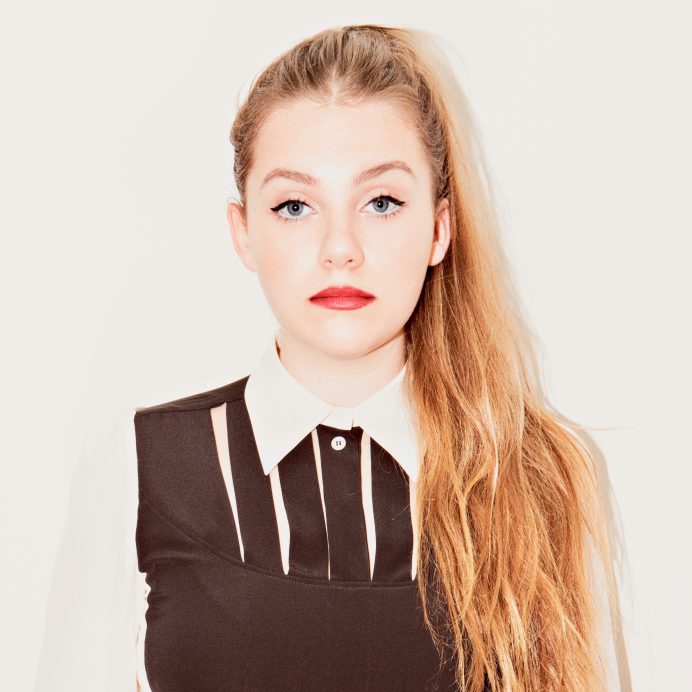 go get
your tickets
---
01805-570070
---

0,14 €/Min inkl. MwSt.
Mobilfunk max. 0,42 €/Min, inkl MwSt.