Iiris
Iiris is an eclectic electro-pop artist hailing from Estonia, based in London.
Her latest EP 'Hope' has received high praise from tastemakers like Pigeons and Planes, The Line of Best Fit, The Clash Music, The 405, Complete Music Update and i-D Vice.
Iiris is often compared to Björk and Kate Bush, and has been dabbed as one of the most unique artists coming from the Nordic countries.
With a total of over 2 million plays on Spotify, Iiris has performed at Bestival, The Great Escape and The Line of Best Fit's Five Day Forecast, Eurosonic Noorderslag and Reeperbahn Festival.
Last summer she signed a publishing contract with Universal in Scandinavia.
The new single "Star" has just been released and the new album is expected for fall 2019.
'Inventive, polished pop with huge heart and captivating quirks.' – The Line Of Best Fit
'The young singer has proven she has the voice and distinctive style to turns heads far beyond her native Estonia.' – Pigeons and Planes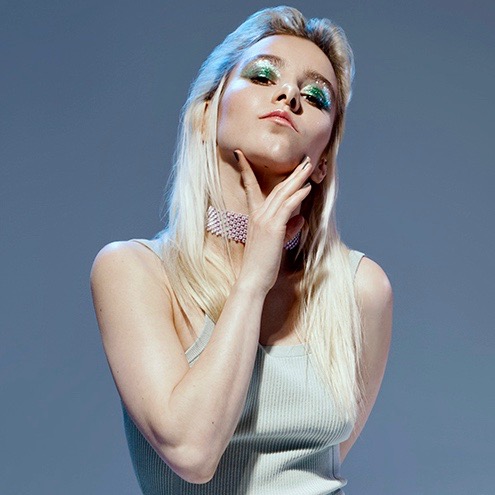 go get
your tickets
---
01805-570070
---

0,14 €/Min inkl. MwSt.
Mobilfunk max. 0,42 €/Min, inkl MwSt.